Ph.D., University of Wisconsin – Madison, 2007
Associate Professor
211-L Sondheim Hall
410-455-2095
dbiehler@umbc.edu
Research Interests
Historical geography and environmental history of public health in US cities, environmental justice, urban and feminist political ecology, housing, human-animal interactions
Recent Research Activities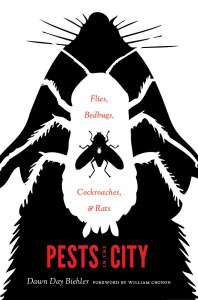 My book Pests in the City: Flies, Bedbugs, Cockroaches, and Rats was published in 2013 by University of Washington Press. The book explores the public health implications of domestic pests and pest control in US cities since 1900. It argues that health authorities have too often treated pest infestation as an isolated problem and a "private," apolitical matter, rather than a political problem connected ecologically with a variety of social and environmental injustices. The book tells stories about scientists, health and housing officials, and citizens who struggled to manage nature and support healthy neighborhood environments. My research reveals that racial and economic injustice, along with gender performances in urban and domestic space, have shaped pest ecology, pesticide exposure, and strategies for living with urban nature.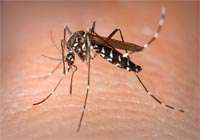 My historical investigations for the book led me into another project focused on pests in the urban environment in the present day. I am part of a multi-disciplinary team studying mosquito ecology and citizen perspectives on environmental hazards in Washington, DC, and Baltimore. We have received two grants to support this research, one from the Northeast Integrated Pest Management Center, the from the Coupled Natural-Human Systems program of the National Science Foundation. The project is developing a citizen-science project that hopes to empower residents to demand better environmental services in their neighborhoods. In the neighborhoods where we are working, mosquitoes are connected to a suite of other social and environmental struggles, including disinvestment, abandoned properties, illegal dumping, inadequate trash collection, and poor management of vegetation. As part of this project, undergraduate students have worked with one of our community partners, St. Luke's Episcopal Church in Franklin Square, to establish civic ecology projects with children and adults.
Another project, in its nascent stages, investigates historical human relationships with small game, specifically rabbits, in the eastern and southeastern United States. Rabbits were an important source of nutrition for low-income white and black communities in rural areas, and the people who hunted, cooked, and ate rabbits produced lay ecological knowledge about these animals. These relationships changed as rural hunters and their families moved to cities and obtained rabbit meat from urban markets. My early research has taken me into health department reports and scientific literature about rabbit-borne disease outbreaks, historical photos of urban markets, cookbooks, conservation reports, and newspaper hunting columns. These sources have revealed that race, gender, class, and place have shaped dramatically imaginations and ecologies of rabbits.
I have also been involved in collaborative research concerning the history of wild and domestic animals in humanized landscapes, particularly legal and management approaches to human-animal conflict. My Master's thesis also examines the social geography of human-animal interactions in the urban landscape, specifically New York City's Central Park.
Recent Publications
2013 D. Biehler. Pests in the City: Flies, Bedbugs, Cockroaches, and Rats. Seattle: University of Washington Press.
2013 Dowling, Z., LaDeau, S., Armbruster, P., Biehler, D., Leisnham, P. "Socioeconomic status affects mosquito (Diptera: Culicidae) larval habitat type availability and infestation level." Journal of Medical Entomology 50: 764-72.
2013 LaDeau, S., Leisnham, P., Biehler, D., Bodner, D. "Higher mosquito production in low-income neighborhoods of Baltimore and Washington DC: Understanding the (re)emergence of mosquito-borne disease risk in temperate cities." International Journal of Environmental Research and Public Health 10: 1505-1526.
2012 D. Biehler. "Hybrids, down the drain." Journal of Historical Geography 38: 467-470.
2011 D. Biehler. "Embodied wildlife histories and the urban landscape." Environmental History 16: 445-450.
2010 Biehler, D., and Simon, G. "The great indoors: Research frontiers on indoor environments as active political ecological spaces." Progress in Human Geography 35: 172-192.
2010 D. Biehler. "Flies, manure, and window screens: medical entomology and environmental reform in early-twentieth-century US cities." Journal of Historical Geography 36: 68-78.
2009 D. Biehler. "Permeable homes: A historical political ecology of insects and pesticides in US public housing." Geoforum 40: 1014-1023.
Other publications
2007 D. Biehler. "Chronic Wasting Disease," "Cryptosporidium," "Deer," "Hamilton, Alice," "Silicosis," "Typhus," "United Church of Christ – Commission for Racial Justice," "Yellow fever," and "Zoos." In P. Robbins, ed., Encyclopedia of Environment and Society. Sage: Thousand Oaks, CA.
1999 D. Biehler, A. Fischer, K. Siedenberg, M. Winne. Getting Food on the Table: An Action Guide for Local Food Policy. Community Food Security Coalition: Venice, CA.
1999 D. Biehler, M. Sepos. The Hartford Food System: A Guide to Developing Community Food Programs. The Hartford Food System: Hartford, CT.
1995 D. Biehler, D. Bolnick, N. Gerhardt, E. Grossman, J. Ho, W. Morgan. Farms to Forest: A Naturalists' Guide to the Ecology and Human History of the Hopkins Memorial Forest, Williamstown, Massachusetts. Williams College Center for Environmental Studies: Williamstown, MA.
Recent Presentations
2013 D. Biehler. "'You're basically going to have to do it for yourself': Constituting gender and domestic space through pesticide regulation." Dimensions of Political Ecology Conference, Lexington Kentucky.
2012 D. Biehler. "The domestic career of an unruly pesticide: Hydrocyanic acid gas (HCN) in the home environment." Annual Meeting of the American Society for Environmental History, Madison, WI.
2012 D. Biehler. "Retreating indoors? Returning to vigilance? Domestic landscapes, citizens, and insect pests in 1900 and today." Annual Meeting of the Association of American Geographers, New York, NY.
2010 D. Biehler. "Home Eco-logics: Managing Bodies, Animals, and Chemicals in Domestic Space." Annual Meeting of the Association of American Geographers, Washington, DC.
2010 D. Biehler. "Integrating the Urban Home: Gender, Race, Class, and the Struggle Against Household Pesticides." American Society for Environmental History, Portland, OR.
2009. D. Biehler. "Rodents, deviance, and crowding: John Calhoun's rat cities and the urban-ecological gaze." Annual Meeting of the American Studies Association, Washington, DC.
2009. D. Biehler. "Health, housing, and justice: Re-membering 'Other' Environmentalisms in US History." Annual Meeting of the Association of American Geographers, Las Vegas, NV.
2009. D. Biehler. "Housing or garbage? Urban rats and the ecologies of racism and civic disorder." Annual Meeting of the American Society for Environmental History, Tallahassee, FL.
2008 D. Biehler. "Back-Alley Ecology; Or, Bringing People, Urban Animals, and Public Health into Environmental History." Canadian History and Environment Summer School, Vancouver, BC.
Recent Honors and Awards
2012-2016 NSF Coupled Natural-Human Systems Grant, Co-PI
2011-2014 USDA Northeast Integrated Pest Management Grant, Co-PI
2010 National Endowment for the Humanities Summer Stipend, PI
2010 Urban Long-Term Research Area Exploratory Award, NSF, Co-PI
2007-2008 President's Post-Doctoral Fellowship, University of British Columbia Department of Geography
2007 Historical Geography Specialty Group, Doctoral-Level Paper Award
2006 Vilas Travel Award, University of Wisconsin – Madison
2006 American Association of University Women Dissertation Fellowship
2006 Writing Across the Curriculum Teaching Fellow, University of Wisconsin – Madison
2005 National Science Foundation Doctoral Dissertation Improvement Grant
Graduate Students
Yvette Williams, PhD, 2013 (advisor)
Meridel Newton, MS, 2013 (co-advisor)
Amanda Davis, PhD candidate (co-advisor)
Tiffany Branum, MS student (advisor)
Courses Taught
Undergraduate level: Introduction to Human Geography; Geographies of Health and Disease; Seminar in Geographies of Health and Disease; Environmental Justice; Gender and Environment
Graduate level: Seminar in Geographies of Health and Disease; Environmental Justice; Environmental Politics