Spring 2018 GES

S

eminar

Series
Wednesday, April 18th, at noon in ITE 231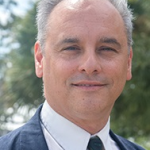 Dr. John Weishampel
Associate Dean of Graduate Studies
University of Central Florida

"Using LiDAR to Understand the Landscape Archaeology of a Maya Polity & Its Environmental Legacies"
Mesoamerican rainforests are remnants of one the largest natural reforestation events of the last millennium. Abandoned settlement features of the Maya, which were largely hidden beneath the dense tropical forest canopy, are being revealed with the use of airborne LiDAR remote sensing. In the last decade, this remote sensing technology has revolutionized archaeological prospection. Around the karst hills and valleys of Caracol, the foremost archaeological site in Belize, lies an extensive network of agricultural terracing that once supported a population of >100,000. With LiDAR-derived digital elevation models (DEMs), the influence of these topographic modifications on hydrological flows and erosion forces can be estimated. These environmental legacies have cascading effects on forest structure (i.e., height, biomass, canopy gap distribution) which can be simultaneously measured with LiDAR. Thus, contemporary ecosystem services provided by these forests, such as providing habitat for its rich arboreal fauna and its ability to sequester carbon, have been impacted by >1000 year-old Maya agro-engineering decisions.
---
WELCOME!
A hallmark of the Department of Geography & Environmental Systems is its broadly integrative nature, drawing on the expertise of faculty with diverse backgrounds but with a common mission. Research interests among current regular departmental faculty span a broad range of topics in earth systems science, ecosystem science, human geography and urban geography, and human dimensions of global change, with application of geospatial technology to research questions across all areas of interest. Despite the diversity of research and teaching interests, there is a common focus on the importance of coupled natural and human systems and on landscape pattern in relation to human activities and their environmental consequences, and we see this as a broad programmatic thrust for our graduate degree offerings. Research based in the Department of Geography and Environmental Systems involves interdisciplinary collaborative work of local, regional and international scope.
The department offers M.S. and Ph.D. degrees in Geography & Environmental Systems; an accelerated B.S./M.S. program; an undergraduate Certificate in GIScience; and a Professional Masters program in GIScience that is offered for working professionals at the Shady Grove campus in the suburbs of Washington D.C. All Ph.D. students are guaranteed at least two years of funding and most are supported throughout their graduate careers on some combination of externally funded research grants, teaching assistantships, fellowship awards, or agency employment. We do not guarantee support for M.S. students but many of our Masters students are able to find support from faculty research grants, public agencies, teaching assistantships, and other on-campus opportunities including the Shriver Center Peaceworkers program for returning Peace Corps volunteers.
We currently serve an undergraduate student population of 320 majors in four degree programs (B.S. Environmental Science, B.A. Environmental Studies, B.S. and B.A. in Geography) as well as about 1600-1800 students per year in our own GES 100-level courses and another 600 in an interdisciplinary 100-level lab science course focusing on water that is taught by one of our faculty. These courses meet university distribution requirements in natural science, laboratory science, social science, and culture.
The department today can best be described as a community committed to interdisciplinary scholarship, to high quality teaching and mentoring of undergraduate and graduate students, and to mutual success and collaboration. Our faculty are active researchers and committed and talented educators. We are also known on campus for excellence in mentoring and advising students, for engaging both undergraduate and graduate students in research (including authorship on refereed journal papers), and for preparing students for success in graduate school and professional careers. Five of our current and recent graduates (two graduate students and three undergraduate students) have received Fulbright fellowships for study abroad in the last two academic years.