GES STUDENTS PATRICE WILLIAMS AND JARED MARGULIES WIN FULBRIGHT FELLOWSHIPS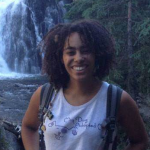 For her Fulbright Fellowship, Patrice Williams, who graduated with her B.S. in Environmental Science in December 2014, will be conducting research La Hesperia, a cloud forest reserve in Ecuador, to investigate how tree species composition changes with elevation and how forest composition influences the role of forests in carbon sequestration.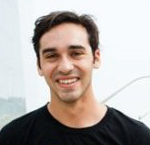 Jared Margulies, a PhD candidate in GES, Fulbright Fellowship will support his dissertation research project entitled Animals in the Anthropocene: The Production of Space for Megafauna in Southwest India. The purpose of his study is to examine the role that large mammals play in the production of state infrastructure projects in southwest India, and how these projects in turn influence human-wildlife interactions. The study will investigate the drivers and consequences of state approaches to tiger and elephant conservation that focus on infrastructure projects, including the construction of electric fences and elephant-proof trenches. He will also examine how, paradoxically, such efforts to reduce certain forms of human-wildlife interactions may produce new forms of human-wildlife conflict. To understand how this approach to conservation governance impacts human-wildlife interactions beyond tigers and elephants, he will also give attention to a lesser-studied species found across a range of human-modified habitats—the Indian leopard.
Previous GES Fulbright Fellowship Recipients:
Mitchell Donovan
Madeline Hall
SUSTAINABILITY CHAMPION
Dr. Christopher Swan, GES Department
An interview with a leading researcher at UMBC
In this interview, UMBC Sustainability's Laura Bartock ('2013) asks GES Professor Christopher Swan about sustainability and his research.
DR. ERLE ELLIS AWARDED NSF GRANT FOR HIS RESEARCH ON "GLOBE"
GLOBE aims to transform land change science by creating new global scientific workflows that integrate local-, regional- and global-scale researchers, expertise and data based their global relevance using an online collaboration environment leveraging social-computational algorithms and real-time quantitative global and statistical visualization. Click here to read more about the research. 

Click here for the NSF Grant Award Page
Dr. Ellis BLOGs about Building a Toolbox for Global Thinking

INTERESTED IN EARNING A MASTERS IN 5 YEARS? YOU MAY WANT TO CONSIDER THE DEPARTMENT'S BS/MS FIVE-YEAR PATHWAY PROGRAM
Undergraduate students interested in this program should consult with their GES faculty advisor as early in their academic career as possible. The advisor will verify that the student's academic progress is sufficiently advanced to allow successful completion of the requisite graduate-level courses while also completing the requirements for the Bachelor's degree in their senior year. Given advisor consent and approval by the GES graduate program director, students in their Junior year secure permission to join the pathway, allowing them to take up to three graduate-level courses, including GES 601/602, during their senior year. This permission requires a form filled out by the student and signed by the GPD that the student files with the UMBC Graduate School (Application form). In their Senior year, students then take the GRE and apply for admission to the GES MS program following the regular graduate admissions process.Remember, see your advisor to find out more. 
CHECK OUT THE DEPARTMENT'S M.P.S. PROGRAM IN GEOGRAPHIC INFORMATION SYSTEMS AT THE SHADY GROVE CAMPUS
The Master in Professional Studies (M.P.S.) in Geographic Information Systems (GIS) is a 30-credit graduate program that will provide an advanced-level of education to professionals working or interested in the region's geospatial technology industry.
Click here for more information.